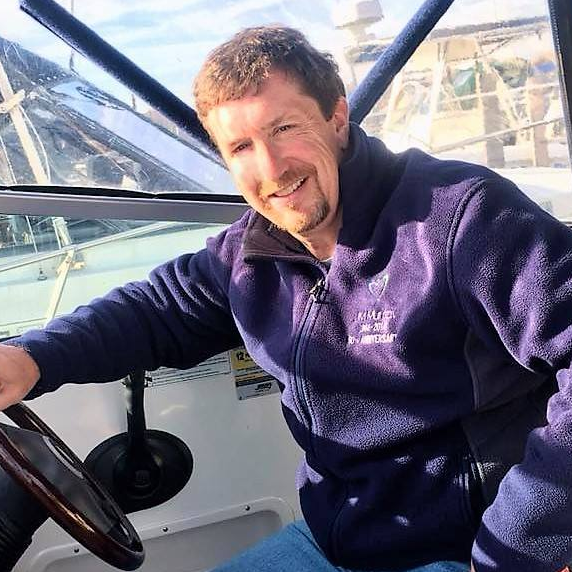 Thomas Turck
My big sister Jolene loved three things more than anything in this world: her family, swimming...and hockey. I know she was my biggest fan all the years I played. We lost Jo a few years ago but celebrate her life as someone who never saw anything but a world of possibilities for herself and everyone she knew. Jen and I are committed to supporting people with disabilities like Jo through terrific organizations such as Racker and their vital Early Intervention services for children Racker Rivals Big Red Hockey Game on Sunday, July 13th at 5:30 PM at Cornell's Lynah Rink will include NHL stars Dustin Brown, Alex Tuch, Joe Nieuwendyk and others - and regular guys like me.I'm so excited to play along side these great players to raise money for children with disabilities in our community. I will also be playing to honor my sister Jolene. Friends, I'm asking for pledges of any size. They can be made online at: https://www.givegab.com/…/racker-rivals-big-red-2…/thomas-turck or by contacting my Pledge Captain, Jennifer Ebert Turck at jturck3@gmail.com. Thank you in advance for your generosity.
About this Campaign
Thomas Turck
Join us for this exciting exhibition hockey game, which raises money for Racker's Early Childhood programs! Lynah Rink: July 13th, 2019 at 5:30 pm
---
WOW! Thanks to your generous support we are on track to surpass our Super Goal of $50,000!
We are thrilled to announce a new MEGA Goal of $60,000! Help us beat our record and raise money for our Early Childhood programs in Cortland, Tioga, and Tompkins Counties! 
Click on a photo below to pledge your favorite player!
Racker Rivals is an exhibition hockey game raising money to support Racker and programs for people with disabilities in our community. To buy tickets, click here!
                                                    
Pledge a Player:
 
 
 
 
 
Honorary Coaches
Honorary Trainers
                                                                         
Honorary Referee
                                                                         
Announcer
---