About Operation 20/20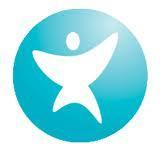 An estimated 190 million children under five suffer from vitamin A deficiency (VAD) worldwide. A simple, cost-effective vitamin A capsule every six months can reduce under-five child mortality in at-risk populations by about 24%. By connecting infants and children under five with vitamin A, Vitamin Angels' Operation 20/20 program dramatically decreases mortality rates in areas targeted by the program.

Vitamin Angels focuses on the underserved and those without access to facility-based health services. Our high impact results arise from our focus on vulnerable populations through partnerships with groups who have a local presence and intimate understanding of the community being served. In doing so, we localize every project to apply solutions and proven methods for distributing vitamin A at the community level consistent with accepted best practices.

In addition, Operation 20/20 often combines vitamin A with anti-parasitic treatments that eliminate the presence of intestinal worms that contribute to poor absorption of vitamin A. This ensures that children at risk obtain sufficient vitamin A, decreasing the effects VAD and advancing child immune function and survival.
---
We need volunteers to help with:
Volunteers
March 18, 2012 8:00pm
Volunteers
March 18, 2012 8:00pm
---