About United We Read Book Drive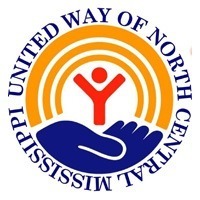 Do you want to help promote reading and literacy to your community?

Beginning March 21, the "United We Read" project will be an effort aimed at helping to promote and encourage reading and literacy across Oktibbeha, Choctaw, Webster and Winston counties. The project is coordinated by the United Way of North Central Mississippi in partnership with the Starkville Public Library and the Starkville Kiwanis Club.

Community members are asked to donate slightly used fiction or nonfiction books – either paperback or hardcover – they no longer want or need. Donors should not bring magazines, used activity books or reference books such as encyclopedias or college textbooks.

Collection bins for book donations will be placed at the following locations:
• The Greater Starkville Development Partnership offices on Main Street.
• Cadence Bank on University Drive.
• Renasant Bank on Highway 12 West.
• The Oktibbeha County Co-op on Pollard Road.
• Starkville Sportsplex on Lynn Lane.
• The Book Mart & Café on Main Street.
• The Sitel Call Center on Research Boulevard.
• Mitchell Memorial Library on the Mississippi State University campus.
• Barnes & Noble on the MSU campus.
• Starkville Properties on Russell Street.

Volunteers will also be present to collecting books from 10 a.m. to 3 p.m. on March 26 and April 2 at the Book Mart & Café, the Oktibbeha County Co-op and Barnes & Noble.

Donors can go online to http://www.usbornebookcase.com, go to the "United Way-United We Read" shopping event link and order books to be donated to the drive.

Once collected, volunteers will take the books to a clearinghouse at location to be sorted according to reading level/age group and prepared for redistribution at "The Great United We Read Book Giveaway" event to be held at the Starkville Sportsplex from 10 a.m. to 3 p.m. on April 9. The book giveaway event will provide children, youth and adults an opportunity to select books they can read during the summer months. In addition, "United We Read" will see a partnership with the Golden Triangle Area Agency on Aging to deliver books to senior citizens participating in the home-delivered meals program.

Any books remaining after the "Great United We Read Book Giveaway" will be donated to the Starkville Public Library for the Friends of the Library group to use in its monthly book sale fundraiser.

For more information about the "United We Read" project or to volunteer, call the United Way offices at (662) 323-3830 from 9 a.m. to 4 p.m. or send an e-mail to unwayokt@maxxsouth.net. Messages left at the United Way office will be returned as soon as possible.

---