About United We Feed Food Drive 2016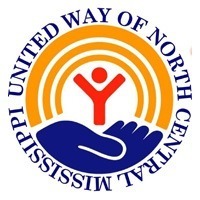 Since 2013, United Way of North Central MS has conducted our United We Feed community food drive to restock depleted supplies at local food pantries. During November, we will host our 2016 United We Feed food drive. We will have food donation boxes located at the following locations to collect nonperishable food items for local food pantries from October 31st through November 19th:

- Walmart
- Kroger
- Vowell's Marketplace
- Cadence Bank (Main St.)
- Synergetics DCS (501 Hwy 12 W)
- Starkville Properties (Russell St.)
- Oktibbeha County Co-Op (Pollard Rd)

We are still looking for volunteers (individuals and groups) to help with our 2016 United We Feed Food Drive on November 19th from 9 AM - 3 PM. Volunteers are needed to stand at the entrances of Walmart, Kroger, and Vowell's Marketplace near the donation boxes to greet customers as they arrive and ask them to purchase several nonperishable food items to donate on the way out of store.
Application Process
Volunteers are asked to commit to serving at least a 1 hour shift and it is greatly appreciated if you are willing to serve the entire time from 9 AM - 3 PM on one of the listed dates.

To volunteer, contact Candy Crecink at unwayokt@maxxsouth.net or 662.323.3830.
---