About Sunday Streets in the Richmond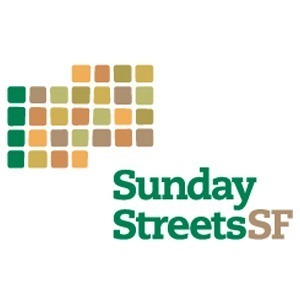 Come experience a first and last with Sunday Streets! We'll be coming to the Richmond for the first time EVER, during our last Sunday Streets event of the year! Don't miss this great opportunity to come out, volunteer, and get to know the Richmond with us!

Sunday Streets is a series of events put on by the City of San Francisco in partnership with the non-profit Livable City, to encourage health, community and fun, inspired by similar events in cities throughout the world. A Sunday Streets event creates a large, temporary, public space by closing off stretches of a neighborhood's streets to automobile traffic, and opening them to pedestrians, bicyclists, and activities for several hours on a predetermined Sunday.

It takes hundreds of volunteers to make each Sunday Streets season possible. From neighborhood outreach and noticing before each event to staffing intersections and monitoring the route during the event, volunteers help keep Sunday Streets running and make each event safe and fun for thousands of San Franciscans! It takes hundreds of energetic and dedicated volunteers to make each season possible; we couldn't do it without you! Volunteers are the heart and soul of Sunday Streets!

Sign up to volunteer by filling out our online form at SundayStreetsSF.com/volunteer.

All volunteers are required to attend one training session each season, either on the day of an event or in advance.

Volunteers under 18 years old must have a parent or guardian sign a waiver; volunteers under 16 must be accompanied by an adult.
---
We need volunteers to help with:
Afternoon Shift
October 26, 2013 8:00pm
Morning Shift
October 26, 2013 8:00pm
Afternoon Shift
October 26, 2013 8:00pm
Morning Shift
October 26, 2013 8:00pm
---