About General Volunteer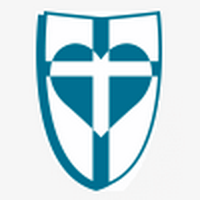 Do you want to make a difference in the lives of others? Do you want to make a positive impact in your community? If so, you're just the person we're looking for. We need volunteers to share their time, knowledge, enthusiasm and compassion with those we serve at St. Paul's Senior Homes & Services.

Your volunteer time can be spent in a variety of ways with our Residents, Participants or the children in our day care program. You can help with arts & crafts, bingo, board games, music, Wii video games, visiting, reading newspapers or going for a walk. Take a look at our Volunteer Program brochure and see some of the individual and corporate volunteers who have helped us in the past.

It's easy to get started.

Download and complete a volunteer application (or visit St. Paul's Community Care Center located at 328 Maple Street, San Diego, CA 92103).
Schedule an interview with the Volunteer Coordinator.
All volunteers that are cleared for processing will be given a tuberculosis test if one has not been taken within the past 6 months.
All volunteers must be fingerprinted.
The only requirements to become a volunteer are that you must be at least 18 years of age and be able to make a six-month commitment.

To find out more about the volunteering opportunities at St. Paul's, please contact Volunteer Coordinator Stewart Gaddy, at (619) 239-6900 or email admin@foundation.stpaulseniors.org.
---