About Engaging Vocational Dept Volunteer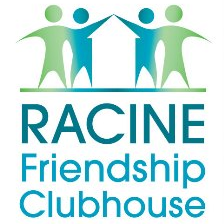 The Vocational Department at Racine Friendship Clubhouse works directly with individuals seeking employment to provide job readiness skills, job search support, job development, and coaching. Qualifications include basic computer skills and a kind, patient heart. Many members have not had exposure to computers and lack skills and confidence using technology. An understanding computer partner really empowers our motivated job seekers that need a helping hand.
• Assist job seeker to create an account with Wisconsin Job Center, Indeed.com or other job search engine: Job seekers should have at least one job search engine account set up as their go-to place for job opening information. Job seekers commonly use Indeed.com and Wisconsin Job Center.

• Assist job seeker with online job applications: Assist a job seeker in accessing job openings and successfully submitting online applications.

• In partnership with the Vocational Coordinator, conduct research on job readiness skills for Job Club: Job Club is a weekly job skills workshop. Topics might include soft skills used on the job, coping skills at work, dressing for success and interviewing practices

TIME COMMITMENT: 1-6 hours a month. Flexible schedule and time commitment based on availability.


Application Process
Application and background check required. Contact Jenny for simple application.
---