About Elementary Intersession Camp for Project LIFT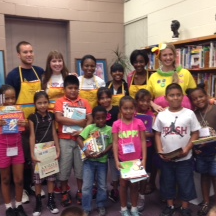 The Arts and Science Council is looking for some' lovers of writing' to help with an elementary intersession camp for Project LIFT during the first three weeks in October.

Do you have a means to disseminate opportunities like this? They are paid positions and are focused on finding folks passionate about empowering young kids living in poverty to find their voice through writing.

This takes place during the first 3 weeks of October. Email Jennifer Collins for more information.

---