About Carmel Middle School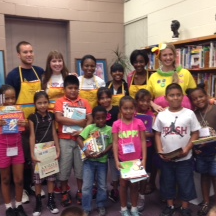 WHERE: Carmel Middle School, 5001 Camilla Drive (just a 10 minute drive down Colony Rd) from campus)

WHEN: Fridays from 10:30 – 11:15 starting in November thru May (or however long you can continue to volunteer based on schedules)

WHY: This year at Carmel Middle School, we are looking forward to implementing a school-wide service learning project that launches all of our students into researching the impact they can have both locally and globally through serving others. Our students will be embarking on a research project to creatively find ways to help Charlotte area non-profits and charities. We need college mentors to assist in this endeavor.

WHO: Contact Christi Hays 704-724-9992

THANK YOU!

---