About Sponsorship Lead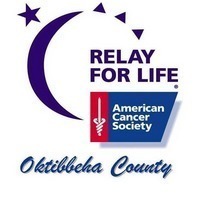 The primary responsibility of the sponsorship lead is to secure financial, in-kind, and mission support from new and returning Relay For Life event sponsors and to ensure that all sponsors are appropriately recognized and thanked for their support.

Individuals in this role are comfortable representing the American Cancer Society and the Relay For Life program within the community and in the identification and recruitment of additional fundraising and sponsorship for the event.

SPECIFIC TASKS CAN INCLUDE
* Develop relationships with event-level cash sponsors, team-level cash sponsors, and in-kind sponsors.
* Develop and cultivate relationships with new event-level cash sponsors, team-level cash sponsor, and in-kind sponsors.
* Develop, cultivate, and maintain relationships with National Corporate Team Partner program members as appropriate.
* Ensure Event Leadership Team includes and considers sponsor involvement in their plans.
* Track contact information, contribution details, and recognition for donors.
* Partner with recognition lead to determine and plan appropriate recognition for event sponsors.
* Review sponsorship benchmarks on a monthly or bi-monthly basis with fund the cure lead and Relay For Life specialist to ensure goals are being met.

---
We're looking for volunteers who:
Care about:
Health and Wellness

Community Advocacy
Are a skilled:
Professional

Talker

Maestro

Wordsmith

Social Savant

Math Whiz
Are interested in:
Art & Design

Fitness
---