About Recognition Lead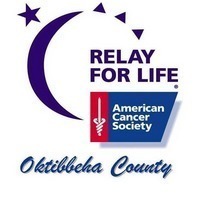 The recognition lead serves to ensure that all Team Captains, team members, volunteers, sponsors, and event participants know how much they are appreciated. The recognition lead works to recognize the accomplishments of all individuals regarding pre-relay events, day-of-event, and post-event using a variety of channels.

Individuals in this role are often creative and think outside-of-the-box to come up with new and exciting ways to recognize Relay For Life supporters throughout the community.

SPECIFIC ROLES INCLUDE:
* Employ strategies to ensure that all volunteers, Team Captains, participants, sponsors, and Event Leadership Team feel appreciated.
* Plan and implement recognition materials and resources.
* Collaborate with fundraising lead and sponsorship lead to determine how recognition can help with rewarding fundraising and recruitment efforts.
* Ensure that community champions, team ambassadors, and survivors and caregivers lead include and consider recognition in their plans.
* Meet monthly or bi-monthly with the experience lead to discuss goals and progress.
---
We're looking for volunteers who:
Care about:
Health and Wellness

Community Advocacy
Are a skilled:
Talker

Social Savant
---