About Pre-Relay Events Lead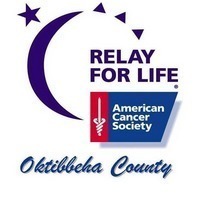 The pre-Relay events lead oversees all of the logistics and activities that take place prior to the Relay For Life event which may include choosing the type of activities and when they occur.

Individuals in this role are often creative, organized, and know what it takes to have a good time. They understand the importance of engaging participants, teams, survivors, and community members in year-round activities and events leading up to the community Relay For Life event.

SPECIFIC TASKS INCLUDE:
* Work with the event lead and experience lead to determine what the fundraising and recruitment goals are for pre-Relay events.
* Plan and implement pre-event activities and events including kickoffs, team meetings/rallies, fundraising workships, Bank Nights, etc.
* Assist mission lead and advocacy lead in educating Team Captains, volunteers, and participants about event entertainment, activities, and ceremonies.
* Assist survivors and caregivers lead to engage and educate survivors and caregivers.
* Assist recognition lead in ensuring all Team Captains, volunteers, and participants are excited for the Relay For Life Event.
* Assist community champions and team ambassadors to recruit Team Captains, volunteers, and participants to pre-event activities.
* Meet monthly or bi-monthly with the experience lead to discuss goals and progress.
---
We're looking for volunteers who:
Care about:
Health and Wellness

Community Advocacy
Are a skilled:
Grand Poobah

Talker

Maestro

Social Savant

Techie
Are interested in:
Art & Design

Fitness

Fun & Games

Music
---