About Online and Social Communications Lead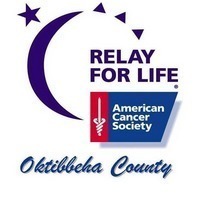 The online and social communications lead ignites the passion for the Relay For Life event online within their community.

Individuals in this role are an online voice and connector to the community's Relay For Life event. They are comfortable in using a variety of social media platforms (Facebook, Twitter, Relay Nation, forums, etc.) and are willing to learn ways to support and engage Relay participants through the online fundraising website.

SPECIFIC TASKS CAN INCLUDE:
* Update and maintain the Relay For Life event website with the critical information necessary to have a successful Relay event including: agendas, meeting notes, pre-fundraising details, etc.
* Engage people through the Relay For Life event Facebook Page.
* Update and maintain Relay For Life event Twitter feed.
* Coordinate with the fundraising lead to promote fundraisers on social media.
* Communicate through coaching emails from the Relay For Life event website.
* Correspond and support online registration needs from participants.
* With the recognition lead, recognize teams, participants, sponsors, etc.
---
We're looking for volunteers who:
Care about:
Health and Wellness

Community Advocacy
Are a skilled:
Talker

Wordsmith

Social Savant

Techie
Are interested in:
Fitness
---