About Marketing Lead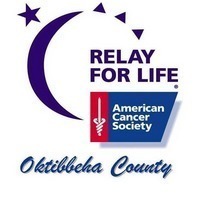 The marketing lead creates, develops, and implements marketing and publicity to raise awareness of the Relay For Life event.

Individuals in this role will be able to coordinate, prepare, and implement a publicity and marketing strategy. Additionally, they will be familiar with or willing to learn how to utilize the resources, tools, and resources available to promote and market the event.j

SPECIFIC TASKS INCLUDE:
* Assist online and social communications lead in cultivating relationships with contacts in media outlets and other promotional organizations.
* Plan and implement strategies for event promotion, marketing materials, and resources.
* Assist online and social communications lead in messaging for online promotion.
* Provide opportunities for Event Leadership Team, Team Captains, participants, and volunteers to share stories.
* Develop relationships and serve as the primary contact with media outlets and other organizations with a broad reach including newspapers, radio, and television outlets, etc.
* Leverage relationships with business contacts and other supporters to promote the Relay For Life event and Event Leadership Team efforts.
* Works with the experience lead and Relay For Life specialist to ensure that all marketing materials are available for the Event Leadership Team and teams in a timely manner.
* Meets monthly or bi-monthly with experience lead to discuss goals and progress.
---
We're looking for volunteers who:
Care about:
Health and Wellness

Community Advocacy
Are a skilled:
Talker

Artiste

Social Savant

Wordsmith
Are interested in:
Art & Design

Fitness
---