About Luminaria Lead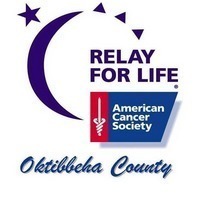 The role of the luminaria lead is to promote awareness and sales of luminaria bags in honor or in memory of those who have been touched by cancer in the community.

Individuals in this role are creative, organized, and able to coordinate logistics in order to assist in the development and execution of the Luminaria Ceremony at the event.

SPECIFIC TASKS INCLUDE:
* Educate Event Leadership Team and Relay participants about the importance of the Luminaria Ceremony and its fundraising potential.
* Assist ceremonies lead in planning and implementation of Luminaria Ceremony.
* Collaborate with fundraising lead to host pre-event and day-of-event luminaria fundraising sales and production efforts.
* Ensure that Event Leadership Team members include and consider luminaria integration in their strategy planning.
* Assist community champions and team ambassadors in their efforts to promote and sell luminaria within the community.
* Meet monthly or bi-monthly with the experience lead to discuss goals and progress.
Application Process
If you are interested in serving as Luminaria Lead, please contact the volunteer coordinator at volunteer@oktibbehacountyrelayforlife.org.
---
We're looking for volunteers who:
Care about:
Health and Wellness

Community Advocacy
Are a skilled:
Talker

Social Savant
Are interested in:
Fitness
---