About Fundraising Lead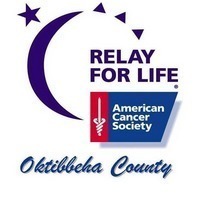 The role of the fundraising lead is to grow the Relay For Life event income through working with Team Captains, team members, and the community by providing them information and resources needed to raise funds to fuel the mission of the American Cancer Society.

SPECIFIC TASKS CAN INCLUDE:
* Work closely with team ambassadors to educate teams how to set fundraising goals, meet those goals, and educate on what tools are in place to assist them.
* Plan and implement fundraising workshops to ensure Team Captains and participants understand best practices for fundraising.
* Assist recognition lead and team ambassadors to ensure all fundraising volunteers are properly credited and recognized for their fundraising efforts.
* Assist sponsorship lead to ensure all event-level cash donors, team-level cash donors, and in-kind donors are properly credited and recognized for their sponsorship efforts.
* Ensure that Event Leadership Team includes and considers fundraising in their plans.
* Leverage all activities, events and entertainment as fundraising opportunities.
* Review fundraising benchmarks on a monthly or bi-monthly basis with event lead, fund the cure lead, and Relay For Life specialist to ensure goals are being met.
Application Process
If you are interested in serving as Luminaria Lead, please contact the volunteer coordinator at volunteer@oktibbehacountyrelayforlife.org.
---
We're looking for volunteers who:
Care about:
Health and Wellness

Community Advocacy
Are a skilled:
Professional

Talker

Social Savant

Maestro

Mentor

Wordsmith

Math Whiz
---