About Fund the Cure Lead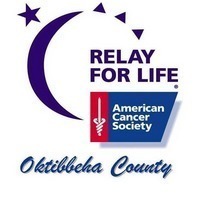 The fund the cure lead drives the fundraising and mission education of the American Cancer Society and the Relay For Life Program within the community.

Individuals in this role are organized and dedicated to the strategic development and execution of educating the public about the mission, advocacy and education effort of the American Cancer Society that seeks to eradicate cancer and engage them in activities that promote the Society's value proposition to save lives and help people stay well get well, find cures, and fight back.

SPECIFIC TASKS CAN INCLUDE:
* Assist people lead and experience lead in recruiting Event Leadership Team members.
* Assist and mentor the mission lead, ACS CAN lead, registration lead, accounting lead, fundraising lead, and sponsorship lead.
* Provide guidance and support in developing a strategic plan to educate the community on the mission and advocacy efforts of the American Cancer Society and the Relay For Life program.
* Partner with the Relay For Life specialist to create and execute development strategy to grow the mission and advocacy connection and quality of the event.
* Meet with event lead and Relay For Life specialist monthly or bi-monthly to benchmark goals and progress.
---
We're looking for volunteers who:
Care about:
Health and Wellness

Community Advocacy
Are a skilled:
Mentor

Grand Poobah

Math Whiz
Are interested in:
Art & Design

Fitness

Fun & Games

Reading & Writing
---