About Accounting Lead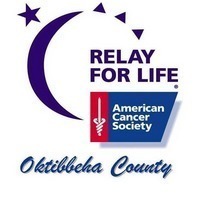 The accounting lead ensures there is an accurate record of how much money is raised to fuel the mission of the American Cancer Society.

Individuals in this role work behind the scenes to make sure all of the data is in order. They are comfortable doing timely online data entry, serving in a customer service role when it comes to accounting, handling money, and ensuring all policies and procedures are adhered to.

SPECIFIC TASKS CAN INCLUDE:
* Collect and process cash and checks at Relay For Life event and other designated dates/venues.
* Manage online donation adjustments/questions as needed.
* Manage data capture for offline donations.
* Assist registration lead in advising teams and participants on donation collecting process and procedures.
* Work in close collaboration with the Relay For Life specialist, event lead, and fund the cure lead to ensure correct training and steps are being followed.
* Meet monthly with the fund the cure lead to go over benchmark goals and progress.
---
We're looking for volunteers who:
Care about:
Health and Wellness

Community Advocacy
Are a skilled:
Professional

Math Whiz
---