About L & F Advocacy Volunteers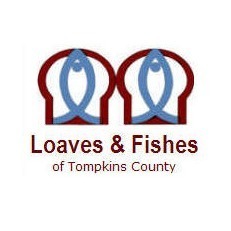 • During meal times, trained L & F Volunteer Advocates offer our guests compassionate support and practical help with the goal of satisfying such basic needs as housing, transportation, food, healthcare and safety. We link guests to existing social services and community resources The L & F Advocacy Program is characterized by the compassion and respect we have for each individual person in our community.
• Over 25 local human service agencies also regularly offer outreach and information to our guests during mealtimes.
Application Process
If interested in becoming a Volunteer Advocate email or call our Advocacy Coordinator at advocacy@loaves.org or 607-272-5457. To become a Volunteer Advocate one must fill the L & F Volunteer Advocate Application and participate in a required interview and training.
---