About Volunteer Appreciation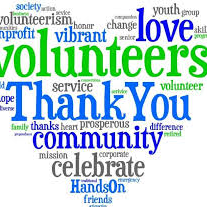 April is National Volunteer Month, when we celebrate the work that volunteers do year-round.

Keep Odessa Beautiful will recognize our volunteers for helping us achieve our mission by celebrating the hard work led by thousands of passionate volunteers to advance our fight to end littering, improve recycling, and beautify our community!

Join us to celebrate your commitment by attending Lawndale Park on April 27,2019 from 9 am to Noon for Volunteer Appreciation Day. Please make sure to wear your volunteer t-shirt.
Family-Friendly
Parents and children are invited and encouraged to get involved.
---
Volunteers (5)
Log in to see who is volunteering for Volunteer Appreciation !