About Tailgate Dinners - Saturday Nights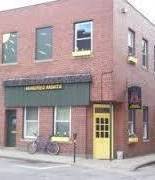 We are looking to add a few groups into the mix of people who make, deliver and serve a meal on Saturday evenings from 5:30 to 6:30 pm at the Open Doors Resource Center, at 17 Lamson St. in Keene

Currently there are 8 churches/groups in the rotation, and we would love to eventually have a schedule so that all groups could make dinner once every three or four months. Many hands make light work!!!

Here is how it works:
Arrive at Resource Center between 5:00 and 5:15 to set up
Food should be ready to be served at 5:30
Beverages should be hot/cold at this time also, (coffee and hot water will be made ahead of time at Resource Center)
Plan on feeding 50 people – if there are leftovers, you can take them back or you can send them home with people

Please bring:
Sturdy Paper Plates or Bowls for 50 people
Cups – for hot or cold drinks
Napkins
Eating utensils –plastic ware
Serving utensils to take back with you
Drinks – lemonade or ice tea can be made in your pitchers here with tap water, juices, if you can bring coffee, tea or hot chocolate to help replenish the supply it would be fantastic!
Extra plates in case leftovers need to go home with people
Tin foil to wrap items to take home

Dinner is served from 5:30 – 6:30

Sponsoring organization is responsible for setting up, serving and cleaning up after the meal. We do have a dedicated volunteer on site to unlock doors, help as needed with serving, sweeping up and wiping tables, and locking up.

Some suggestions for menu items, although most anything works!
Ham & beans
Lasagna
Mac & Cheese
Chili
Beef Stew
Chicken Pot Pie with only top crust
We hope to have a vegetable or salad with every meal
We hope to have some bread or rolls with every meal
We hope to have something to drink at every meal
We hope to have brownies or cookies or something for dessert

---
We need volunteers to help with:
Prepare and Serve Dinner

June 29, 2014 8:00pm

This is an every Saturday night event at the Open Doors Resource Center - hopefully you and your group will participate once every 3-4 months!! Cook up a meal for 50 people, bring it here and serve it to our guests in need. Read the Program description for more info!
---