About Open Mic Night- Sundays!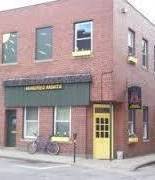 Open Mic is held every Sunday night from 5:00pm until 7 or 7:30pm here at the Resource Center. We have a dedicated volunteer to unlock the door, provide supervision while open, then lock up at the end.

We currently have some volunteers who are in charge of the music line-up: Marcus, Bud, and Yankee. We would like a few more helpers for this!! If you are interested in helping by coming in on a Sunday night at 5 pm and be in charge of the performance schedule that would be fantastic!

If you are musically inclined yourself - even better! You can schedule yourself into the mix! It could be singing, playing an instrument, telling a tall tale or reading a poem....

We would like to increase the number of committed volunteers, so that every person has one night every month (or two) as the coordinator, which also provides back up in case someone cannot come in.

We also try to provide food for everyone at Open Mic.

We are looking for people/groups/churches etc who will make up a large batch of something that can be heated in our crock pots , or sandwiches,chips, and brownies – enough to feed about 25 people. The food will be available during open mic – people will serve themselves, although we will have a person on hand to make sure everyone gets firsts before people have seconds.

Any group making something for Sundays would have the option of making crock pot items ahead of time and freezing them, allowing delivery at a convenient time, so that it could be served on the date signed up for.

It would be wonderful if Sunday food donations came with sturdy paper plates or bowls, plasticware to eat with, napkins or paper towels, cups and drinks or drink mix. Food for open mic would need to be dropped off by 5 pm, but arrangements will be made ahead of time.


Please call!!




---
We need volunteers to help with:
Provide Food for Open Mic night!

June 29, 2014 8:00pm

We are hoping to find people or groups who could help provide some food during Open Mic - it could be a big batch of chili, soup or stew that was cooked ahead of time and then frozen in bags that we could reheat in our crock pots, or it could be sandwiches, chips and brownies dropped off that day. There are usually about 20 people at Open Mic - but who knows, the number might go up as it gets colder...... Please give a call or email if you can help!

Coordinate or play at open mic

June 29, 2014 8:00pm

Are you available on an occasional Sunday night from 5 to 7 or 7:30?? We need people to coordinate the schedule of performers at our Open Mic sessions - it could be a once a month or once every other month commitment! Do you play an instrument, sing, read poetry, tell tall tales or juggle? Maybe you would like to come in to perform sometime? Give us a call - we could use your help!
---