About Cold Weather Shelter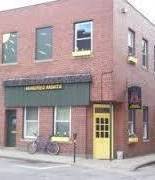 Hundred Nights, Inc. is dedicated to providing emergency shelter to anyone in need on the one hundred potentially coldest nights of the year—from December 21st through March 31st. We are a resource to our neighbors who need a helping hand. Our guests are among the most vulnerable of the population. Some are people who are not eligible for shelter services provided by other organizations. Some are people who might be struggling with issues of addiction. Some are people trying to stay alive in tents during snowstorms and freezing temperatures. Some struggle with mental illness. Our shelter has evolved into a welcoming haven with clear rules and mutual respect between guests and volunteers. When an individual or family comes in the door, each is met by a trained staff member or volunteer who initiates a detailed intake interview and prepares the necessary documents in a non-threatening manner. All bags must be checked into the office: they are retrievable in the morning. Other trained volunteers are awake and on duty throughout the night. During the past winter season an average of 17 people per night were able to sleep indoors on a clean bed with fresh linens, for a total of 1,686 "bed-nights". Services were provided for a diverse population, including 2 families with young children, 7 homeless veterans, people with alcohol and drug abuse problems or mental illness, and those affected by an emergency, such as flooding or fire. Anyone is welcome—regardless of race, religion, gender or disabilities (mental or physical)—as long as they are not a danger to themselves or others. Policies and protocols are in place to address emergencies, unacceptable behaviors, or unusual occurrences. Guests are allowed into the dormitory-style shelter with bunks for the night at 7 pm and must leave at 7 am.
---
We need volunteers to help with:
Volunteer at the Shelter!

March 30, 2014 8:00pm

We need many volunteers to provide shelter to our homeless neighbors this winter! Intake workers are needed daily, Dec 21 to March 31, from 6:30 to 9:30 pm. Overnight monitors are needed nightly, Dec 21 to March 31 from 9pm to 7 am. Trainings are being held now! See events for more details!!
---