About A Candlelight Memorial for the Homeless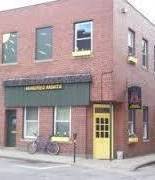 On Saturday December 21 a candlelight memorial will be held in Keene's Central Square - to remember our homeless neighbors, especially those who have died recently.

There will be a ringing of the United Church of Christ Bells, a reading of the names of the homeless who have died, a lighting of candles and some music.

A procession will then make its way to the Hundred Nights Inc Cold Weather Shelter at 17 Lamson St, where there will be a "blessing of the doors" by members of the local faith communities, right before the Shelter door is opened for the winter season at about 7pm. Refreshments will be served in the Open Doors Resource Center until 7:30 pm More details to follow!
---