About Petfixers Spay/Neuter Clinic August 2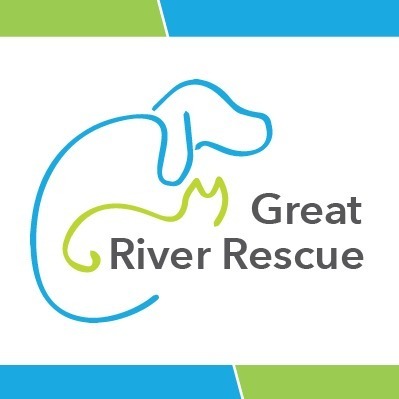 Great River Rescue is hosting a Pet Fixers Spay/Neuter Clinic on Saturday and Sunday. We are in need of volunteers to help with animal handling, instrument cleaning, sanitation, laundry and more.

Each day will have two shifts: 6:45am to 12pm and 11: 45 am to 5pm

Two teams of volunteers are needed to adequately run the clinic.

Special social distancing guidelines will be followed and personal protective equipment used to protect staff and volunteers.
Application Process
Just click "sign-up" button on this opportunity
---
We need volunteers to help with:
Animal Intake - Morning
August 2, 2020 6:45am
–
12:00pm
Greeting the client, confirming services and bringing the animal into the clinic
Check In - Morning
August 2, 2020 6:45am
–
12:00pm
Checking in the animal to ClinicHQ
Weighing dogs and dispensing meds- Morning
August 2, 2020 6:45am
–
12:00pm
Weighing the dog and giving them a pre-op medicine
Sanitation Specialist - Morning
August 2, 2020 6:45am
–
12:00pm
Animal to Owner Check out - Afternoon
August 2, 2020 11:45am
–
5:00pm
Bring the animals to the owner and review Post Surgical Guidelines
View More
Animal Intake - Morning
August 2, 2020 6:45am
–
12:00pm
Greeting the client, confirming services and bringing the animal into the clinic
Check In - Morning
August 2, 2020 6:45am
–
12:00pm
Checking in the animal to ClinicHQ
View More
---