About Advocacy Support-Twitter Posts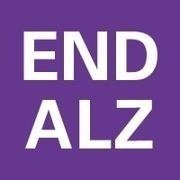 The Alzheimer's Association is looking for self-motivated individuals with good writing skills who are familiar with social media, specifically Twitter. You will be tweeting at members of congress to create awareness around Alzheimer's. General information about Alzheimer's will be provided, along with sample tweets. This opportunity is one that can be done outside the office. You will be Tweeting 3-4 times a week (approximately 2 hours per week), from your twitter profile and then reporting those tweets sent into our reporting software. Training will be provided by the Association.
Captial Area Region | Okemos Office
Counties Served: Barry, Calhoun, Clinton, Eaton, Ingham and Jackson.

Application Process
Please call Alice Tanner 734-369-2716 to begin the process
---
We're looking for volunteers who:
Are a skilled:
Social Savant
---